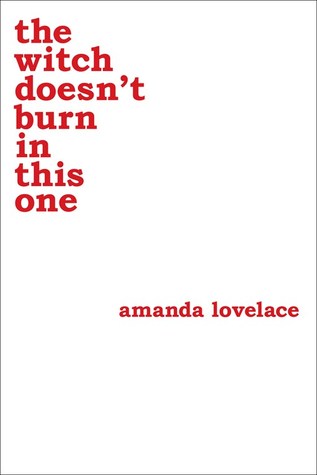 I'm pretty sure you have witchcraft running through your veins
- women are some kind of magic
I was excited to read the Witch doesn't burn in this One! I read and loved The Princess Saves Herself in this One! I enjoyed reading The Witch doesn't burn in this one just as much! It makes you feel proud to be a woman, as well as inspired and powerful! One of my favorite poems out of the collection was this one.
They scratched it out of the history books
but on all of the great innovations
you will find scorch marks in the shape of a woman's
magnificent handprint
do not forget we need to be the history books now.
-women are libraries about to burst
This poetry collection is powerful, raw and beautiful. I think every woman should read this collection of poems.
I received an ebook copy from NetGalley in exchange for an honest review.